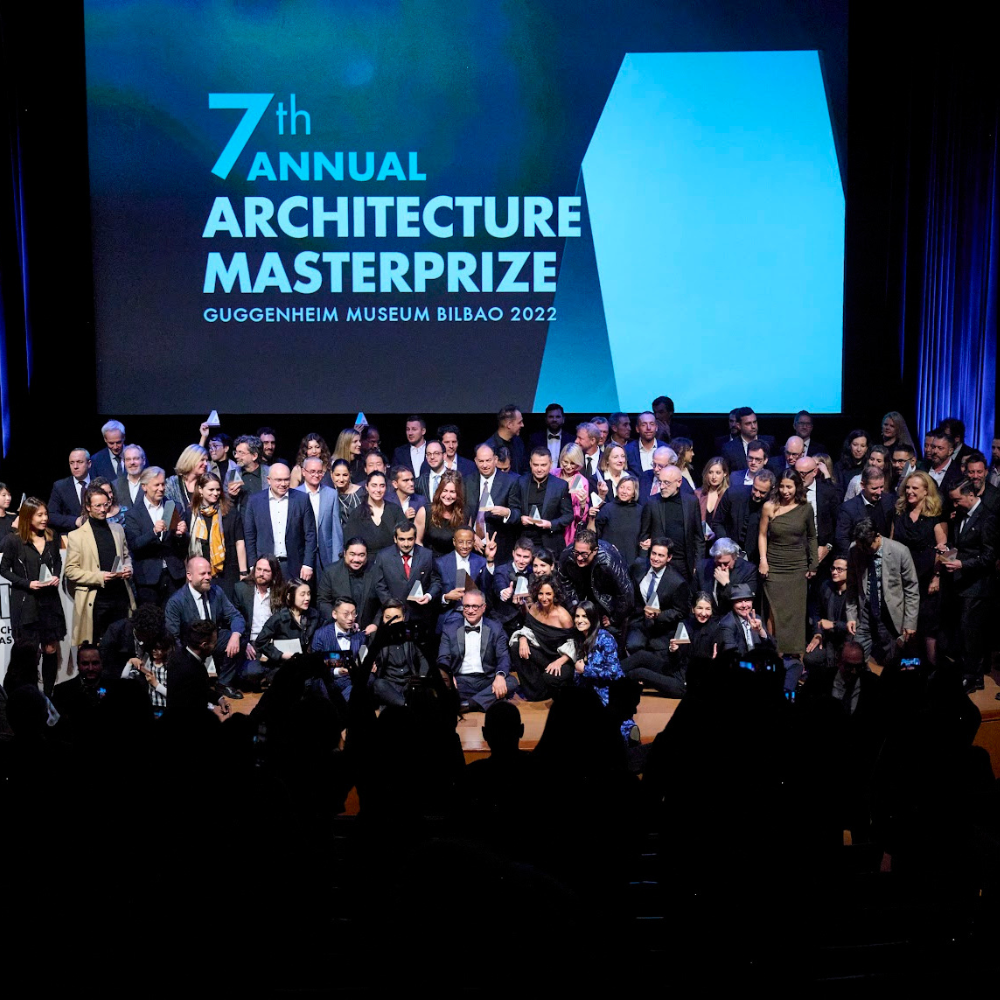 Architecture MasterPrize 2022 Awards Ceremony Highlights
January 12, 2023
The 7th Annual Architecture MasterPrize Awards Ceremony at the Guggenheim Museum Bilbao was a night to remember! With glitz, glamour, and architectural excellence, the ceremony welcomed over 200 guests from more than 70 firms worldwide. The ceremony celebrated some of the best of the architecture and design world, from emerging designers to established architects and photographers. Guests enjoyed a Michelin-starred dinner prepared by Chef, Josean Alija, and a live jazz performance, and the celebration went on well into the night.
Check out some of the pictures from the celebration and relive the best moments of the night!




About Architecture MasterPrize(AMP) 
The mission of the AMP is to advance the appreciation of quality architectural design worldwide. Celebrating creativity and innovation in the fields of architecture, landscape architecture, interior design, product design and architectural photography, the prize is open to submissions worldwide, accepting entries from architects all around the globe. 
Winners are selected by the esteemed jury of architects and leaders in the architecture world and will receive the AMP trophy and extensive publicity showcasing their designs to a worldwide audience, plus more.
architectureprize.com