Courtesy of ACDF Architecture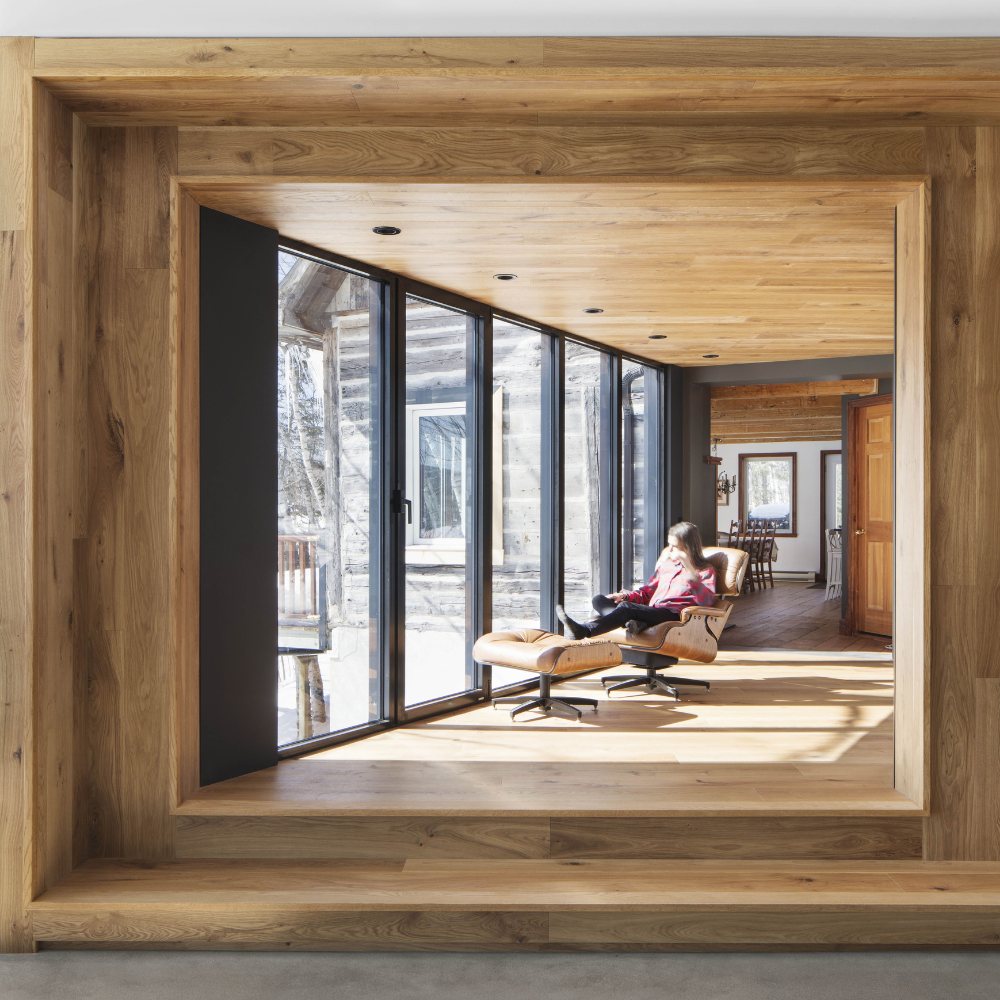 Top Canadian Architecture and Interior Firms You Will Love Part 2
January 23, 2023
Continuing our series of the top Canadian architecture and interior firms. The AMP team has selected a diverse range of inspiring firms from across Canada, each with their own distinct design philosophies and techniques for crafting functional and visually stunning spaces.
For 8 years straight, the Architecture MasterPrize (AMP) architecture award has continued its mission in celebrating architects and interior designers worldwide for their achievements.
Based in Vancouver, Canada, MGA | MICHAEL GREEN ARCHITECTURE is one of the most internationally recognized architecture firms in Canada. Founded in 2012 by Michael Green, who saw the impact that the construction industry was having on the environment, now Michael Green and Natalie Telewiak lead a team of talented and experienced architects, designers, and support staff, all united by a shared passion to learn from diverse communities, collaborate with peers, and contribute to a better built environment.
With 20 years of experience in the architecture industry in Montreal, Alain Carle's approach is informed by his background as a teacher and researcher at the Université de Montréal's School of Architecture. His firm's emphasis on critical representation in the design process has resulted in consistent recognition and praise from the architectural community, particularly in the areas of residential and commercial architecture.
Provencher_Roy is an award-winning Canadian architectural firm known for its excellence in quality, design, and execution. Their unique studio model encourages creativity, collaboration, and analytical thinking, always prioritizing the best ideas. The team is dedicated to responsible interventions that enhance spaces and promote collective well-being, a vision shared by the founders.
ACDF Architecture creates inspiring spaces that blend North American practicality with European flair. With a distinct and striking design language, sophisticated detailing and materials, ACDF's work has earned a reputation for excellence in Quebec, Canada, and beyond. The 86-member team, with a flexible structure, handles a wide range of residential, commercial and institutional projects.
Henriquez Architects specializes in large, complex mixed-use projects that aim to create beautiful buildings that foster inclusive and engaged communities. With over 50 years of experience, they have developed strong partnerships with developers, non-profits, and government agencies, allowing the firm to achieve meaningful collective objectives.
Founded in 2007 by Johanna Hurme, Sasa Radulovic and later joined by Colin Neufeld, 5468796 Architecture is a Winnipeg-based practice that promotes a collaborative approach among its 20 members. The firm is leading a new wave of contemporary architecture in Winnipeg.
BDP Quadrangle is one of Canada's leading architecture, design and urbanism practices. Based in Toronto, Canada, their expertise spans designing for the full spectrum of the built environment including mixed-use, residential, workplace, retail, transit, media environments, education and health.
Group2 Architecture is a co-creator of spaces that support, uplift and enrich. They value diversity and the well-being of future generations, fostering leadership in their staff both at work and in their communities. The studio is an inspiring space for creativity, exploration, and learning.
CORE Architects Inc. is a Toronto-based firm of architects and interior designers that stands out for its innovative and well-considered design solutions. Founding principals Babak Eslahjou, Charles Gane, and Deni Poletti guide the firm with a philosophy that emphasizes creativity, innovation, and sustainability.
Atelier RZLBD
is a boutique art & architecture practice based in Toronto that centered around residential architecture.
About Architecture MasterPrize(AMP) 
The mission of the AMP is to advance the appreciation of quality architectural design worldwide. Celebrating creativity and innovation in the fields of architecture, landscape architecture, interior design, product design and architectural photography, the prize is open to submissions worldwide, accepting entries from architects all around the globe. 
Winners are selected by the esteemed jury of architects and leaders in the architecture world and will receive the AMP trophy and extensive publicity showcasing their designs to a worldwide audience, plus more.
architectureprize.com