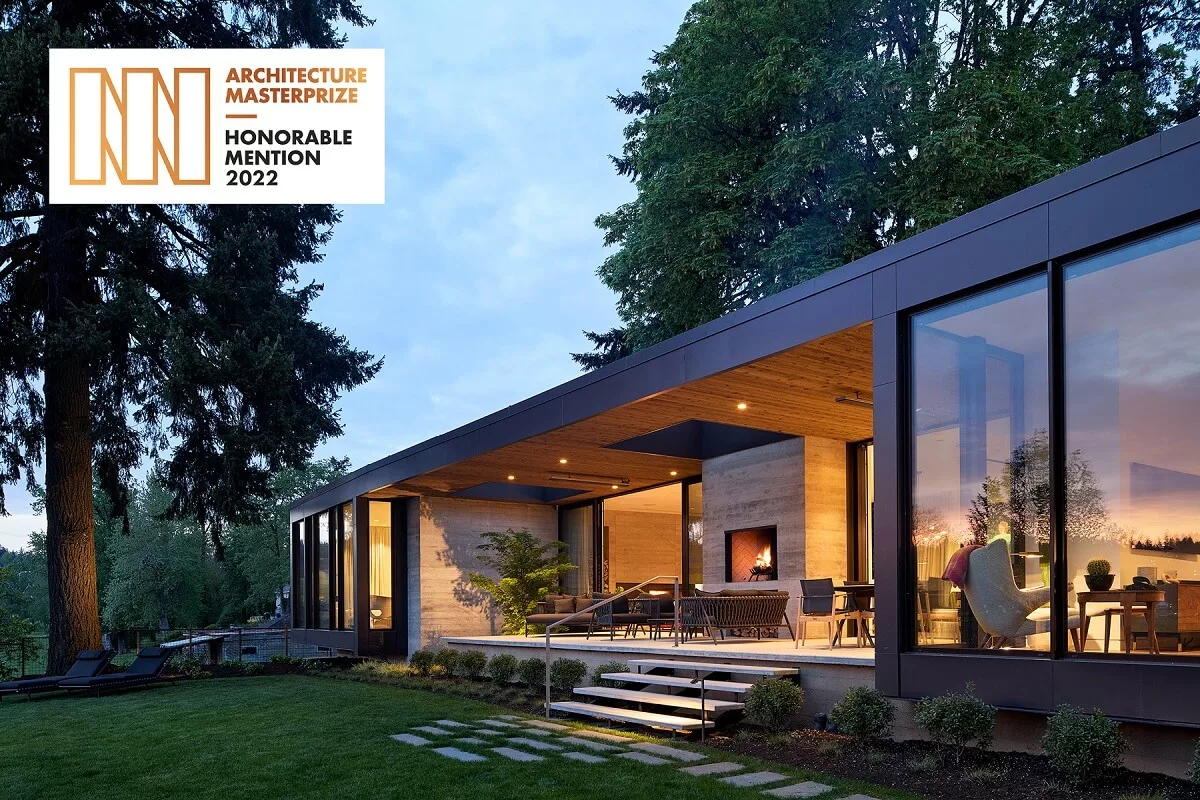 Winning the Architecture Award: Thoughts from Award Winners
September 18, 2023
Architecture award usually serves as a testament to the creativity, innovation, and excellence displayed by architects and design professionals around the world. The Architecture MasterPrize (AMP) is one such prestigious platform that honors outstanding architectural achievements. AMP recognizes projects that push boundaries, challenge conventions, and create meaningful impacts on the built environment. 
Let's now delve into the experiences of AMP award winners, their winning projects, and, most importantly, their thoughts on the significance of receiving this esteemed recognition.
Architecture MasterPrize (AMP): Recognizing Excellence
AMP has been at the forefront of celebrating architectural ingenuity and providing an international platform to honor design excellence globally. Each year, a diverse range of projects is awarded across various categories, showcasing the versatility and brilliance of architectural concepts worldwide. 
Among the winners, there are those who have achieved remarkable success in multiple years, reaffirming their commitment to pushing the boundaries of architecture.
AMP Award Winners and Their Winning Projects
William Kaven Architecture – Royal
In 2020, William Kaven Architecture's project "Royal" garnered the AMP award in Architectural Design / Residential Architecture – Single Family. The project's distinctiveness lies in its seamless integration with the natural landscape while providing an unparalleled living experience.

Words of the winner of architecture award, Daniel Kaven, Partner at William / Kaven Architecture:
"Receiving AMP recognition for Royal sparked significant exposure on an international scale — not just for the project itself, but for our studio. We are honored to have the opportunity to exhibit this winning project and our studio ethos to a broad, discerning audience."


MetropolitanmomentuM – The Metropolitan Green Core Project
MetropolitanmomentuM's "The Metropolitan Green Core Project" in Landscape Architecture – Urban Design has been recognized by AMP multiple times, with three awards and five honorable mentions since 2016. The project focuses on creating sustainable urban landscapes that promote green living and environmental consciousness.

Pablo Osorio from MetropolitanmomentuM expresses gratitude, saying:
"We thank Architecture MasterPrize for moving our profession forward by providing an international platform to honor and celebrate design excellence globally. We have had the opportunity to participate in it since 2016. We have been honored with three awards and five honorable mentions, and it has been an unforgettable experience. We look forward to the next Architecture MasterPrize. Thank you!"
Arseh Consulting ENgineers & Tarahan Assayesh – Azadi Roundabout – Ardabil Science Park- Golgohar Entrance
Arseh Consulting Engineers & Tarahan Assayesh's project, "Azadi Roundabout – Ardabil Science Park- Golgohar Entrance" in Misc Architecture – Built Architecture, captivates with its artful blend of engineering and artistic expression.


Nima Mostafaei from Arseh Consulting Engineers & Tarahan Assayesh Frim shares:
"Architecture is where art and engineering break even, yet many shall never grasp the grind through the process. Hence, gratitude to the Masterprize team, helping Architects promote their triumphs and perhaps celebrate a modicum of solace."
Fernando Andrade & Associates – Amazon Bus Station
Fernando Andrade & Associates' "Amazon Bus Station" in Transportation is a remarkable piece of architectural ingenuity that revolutionizes public transportation spaces.

Fernando Andrade himself expresses:
"Winning the Architecture Masterprize was without a doubt one of the best experiences I've ever had! An individual experience, no doubt, but one that multiplies new possibilities. A symbolic adventure that, on the pretext of leading me to a presumed point, allowed me to contemplate a line on the horizon."
Hakuten Corporation – Prism
Even projects beyond conventional architecture find appreciation at AMP. Hakuten Corporation's "Prism" in Exhibition is a testament to the versatility and inclusivity of the awards.
Takumi Takahashi from Hakuten Corporation expresses their gratitude, stating, "We are very fortunate to have received the award. Although my work is not architecture, we were happy that many architects were able to see our work. We appreciate the media coverage that this award has brought to us."
Studio SKLIM – Voids Café
Studio SKLIM's "Voids Café" in Commercial Interior design exemplifies their commitment to design innovation and sustainability, an ethos reflected in all their projects.

Kevin Lim from Studio SKLIM remarks, "The Architecture Masterprize Awards have been a pivotal moment for us, providing undeniable validation for our commitment to design innovation and to challenging conventions in shaping spaces. This recognition has propelled us forward, inspiring us to pursue even more ambitious projects with a heightened focus on sustainable strategies. We are grateful for the opportunity to showcase our firm's talent and expertise to a wider audience, and we look forward to continuing our journey of disrupting the possibilities of architecture."
XS Space – Brooklyn Modern Garden
XS Space's "Brooklyn Modern Garden" in Residential Landscapes showcases their dedication to creating inviting outdoor spaces that harmonize with urban environments.

Julie Farris from XS Space expresses her honor, saying, "XS Space is honored to have been included among such talented designers!"
Rich Honour Design – Time Capsule, A Beauty Lab
Rich Honour Design's "Time Capsule, A Beauty Lab" received the Interior Design Award – Best of Best, proving that architecture extends beyond physical structures.

Min Chien Yeh from Rich Honour Design shares their joy, "We are delighted to receive the award from AMP that makes our work even more magical after experiencing the difficulties of the epidemic. Especially in the grand event that we attended in Bilbao allowed us to meet so many international professionals. We have also gained industry acknowledgment of our strengths through our award-winning projects. It is an incomparable joy and pride to be able to have this honor. We will continue to create better works in this field and look forward to being recognized by AMP again in the future."
Frank Machalowski – Bauhaus Dessau
Even architectural photography finds a place of honor at AMP, with Frank Machalowski's "Bauhaus Dessau" receiving accolades for Exterior Architecture Photography (APMP).

Frank Machalowski expresses his happiness, saying, "I am happy to have taken part in this competition. I feel very honored to have won an award. That gives me confidence in my work!"

KUCZIA – The Envelon System (2022) + Avancis PowerMax (2019)
In the Products Awards category, KUCZIA's "The Envelon System (2022) + Avancis PowerMax (2019)" showcases their dedication to innovation and sustainability.

Peter Kuczia from KUCZIA proudly shares,:
"Being a two-time PRODUCT OF THE YEAR Award winner in such a distinguished competition is a great honor and a motivating confirmation for me that my design efforts make sense."
Celebrating Excellence: The Impact of Architecture Award by AMP
The Architecture MasterPrize serves as more than just a platform for celebrating award-winning projects; it is an engine that drives innovation, inspires creativity, and provides validation to architects and design professionals. The recognition from AMP holds immense value, propelling these talented individuals and studios towards greater success and growth within the industry.
Architecture awards like the Architecture MasterPrize not only celebrate architectural brilliance but also serve as an inspirational architectural platform for architects and designers worldwide. The quotes from the award winners themselves speak volumes about the impact of AMP recognition on their careers, studios, and creative endeavors. 
AMP continues to be a driving force behind groundbreaking projects, offering an international stage where innovation, passion, and design excellence thrive. As we look forward to the next Architecture MasterPrize, it is evident that these awards play a pivotal role in shaping the future of architecture and design.