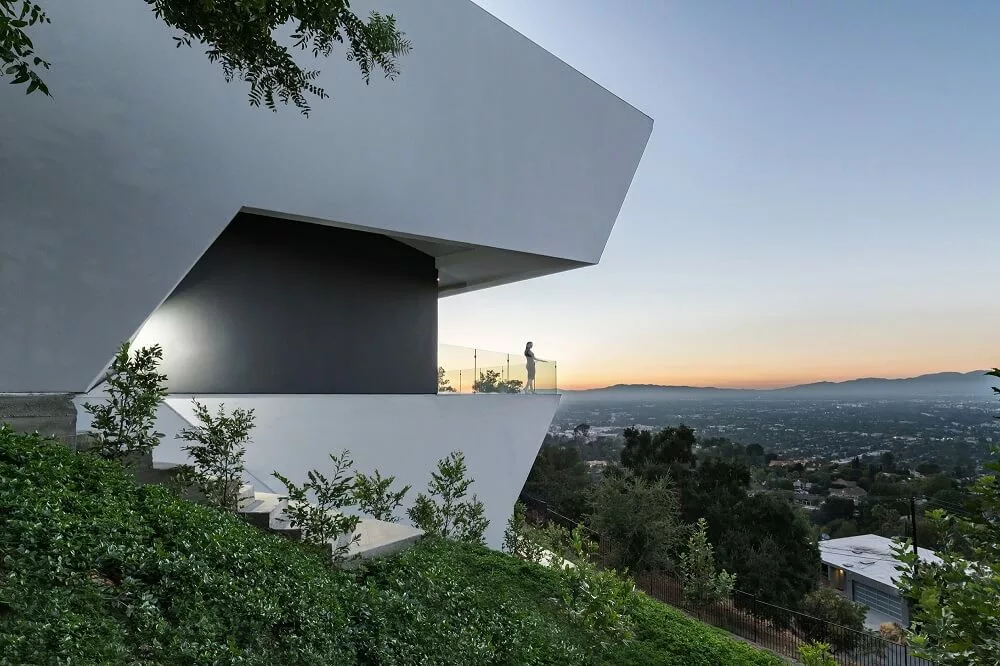 8 Top Architecture Firms in Los Angeles
September 20, 2023
Welcome to the City of Angels, where architectural marvels stand tall and proud, courtesy of the Top Architecture Firms in Los Angeles. In this article, we delve into the innovative works of Los Angeles-based award-winning architecture firms that have left an indelible mark on the city's skyline and beyond. From eco-friendly and sustainable architecture to culturally significant landmarks, these firms have redefined the essence of design in Los Angeles and around the world.
Top Architecture Firms in Los Angeles – Showcasing Excellence in Design
Eco-friendly, Sustainable Architecture, Design Innovations
Lorcan O'Herlihy Architects (LOHA) tops our list with their groundbreaking achievements in eco-friendly and sustainable architecture. Their transformative workplaces are a testament to design innovations that emphasize energy efficiency and occupant well-being. LOHA's designs maintain harmony with nature, bringing a sustainable touch to Los Angeles' urban landscape.

Lorcan O'Herlihy Architects (LOHA) once again demonstrates their prowess in sustainable and innovative design with Nike Icon Studios LA. As the flagship studio for Nike's Global Brand Imaging operations, the space seamlessly blends art and science to facilitate a diverse range of photography and imaging capacities.
LOHA's brilliant design repurposes an existing 42,000 sq ft linear, prefabricated core and shell building, maximizing its potential for an entirely efficient, in-house photography process. Nike Icon Studios LA is a true testament to LOHA's commitment to creating environmentally responsible and cutting-edge architectural solutions.
2. Swa
– Winner in Architectural Design / Public
Social Impact, Green Architecture, Urban Regeneration
Swa emerges as a force for positive social change, crafting green architectural wonders that contribute to urban regeneration. Their public projects breathe new life into the city's spaces, promoting sustainability and fostering social interaction. Swa's architecture creates vibrant communities that embody the spirit of Los Angeles.

Swa, known for their positive social impact and green architecture, collaborates with a visionary team to craft Panyu Central Park. Breaking the boundaries of a private gated community, this ambitious project promotes social sharing of open space, offering a respite from the bustling urban life of Guangzhou.
The park's pedestrian-centric design and thoughtfully designed trail system establish vital connections between the central business district, a preserved forest, and each residential block, encouraging an active lifestyle and providing enjoyable car-free commuting options for the vibrant community it embraces.
Swa's commitment to urban regeneration shines through in this transformative project that harmoniously blends with its surroundings, fostering a sense of togetherness and creating a green sanctuary amid the cityscape.
Social Impact, Sustainable Architecture, Adaptive Reuse
HCRA stands out for their unwavering commitment to social impact, exemplified by their exceptional social housing projects. They redefine sustainable architecture and employ adaptive reuse techniques to address the pressing need for affordable housing in Los Angeles. HCRA creates thriving communities that uplift residents and redefine urban living.

Hatch Colasuonno + Relativity Architects (HCRA), renowned for their dedication to social impact and sustainable architecture, extends their expertise to Imagine Village. This affordable housing community, featuring 75 units for veterans and families, showcases their commitment to uplifting communities and redefining urban living.
With thoughtful architectural solutions, HCRA successfully addresses the challenge of housing two distinct resident types safely and sensitively. In response to the desert climate, a groundbreaking approach to shading the south facade using thermal wood demonstrates their innovative design practices.
As part of a larger complex, Imagine Village strikes a perfect balance between density, open space, and joyful colors, capturing the essence of its desert home and creating a thriving community for its residents.
4. Arshia Architects
– Winner in Architectural Design / Residential
Design Innovations, Sustainable Architecture, Adaptive Reuse
Arshia Architects takes residential design to new heights, integrating design innovations with sustainable practices. Their residential projects blend seamlessly with the city's fabric, showcasing a harmonious living experience. With a focus on adaptive reuse, Arshia Architects preserves Los Angeles' architectural heritage while promoting eco-conscious living.
Arshia Architects' ingenious approach to residential design shines through in MU77, a stunning house perched on the cusp of a fold in the Hollywood hills. Embracing design innovations and sustainable practices, this residence seamlessly integrates with the steep hillside, creating a harmonious living experience that engages in a captivating dialogue with the surrounding landscape.
Despite the strenuous challenges posed by planning and building regulations, Arshia Architects masterfully pushes the boundaries, resulting in a striking architectural masterpiece that elegantly navigates height and viewshed restrictions, leaving a lasting impression on its entry facade.
MU77 showcases the firm's dedication to preserving Los Angeles' architectural heritage through adaptive reuse while promoting eco-conscious living in the heart of the Hollywood hills.
5. CO Architects
– Winner in Architectural Design / Educational Buildings
Cutting-Edge, Green Architecture, Architectural Excellence
CO Architects secures a prominent spot for their cutting-edge designs in educational buildings. Their projects exemplify green architecture, creating innovative learning environments that foster creativity and collaboration. The firm's commitment to architectural excellence drives their mission to transform educational spaces for future generations.
CO Architects' commitment to cutting-edge design and green architecture is evident in the exceptional Student Services Building at Cal Poly Pomona.
This award-winning project exemplifies architectural excellence, providing vital accessibility to administrative services while creating innovative learning environments that foster creativity and collaboration. Nestled within its context, the building's undulating roof beautifully integrates with the surrounding mountains, while thoughtful design elements, such as generous overhangs and north-facing roof protrusions, flood the interior with natural daylight.
The landscape, thoughtfully mounded around the base, forms a harmonious connection with the ground, enveloping a pedestrian breezeway sheltered by the roof. Workspaces and offices invite ample daylight and stunning views, facilitating seamless inter-departmental collaboration. CO Architects' transformative vision brings a new era of educational excellence to Cal Poly Pomona, providing future generations with a dynamic and sustainable learning environment.
6. Archillusion Design
– Winner in Architectural Design / Hospitality Architecture
Design Innovations, Iconic Landmarks, Sustainable Architecture
Archillusion Design redefines hospitality architecture with their iconic landmarks that leave an indelible impression. Their design innovations elevate the guest experience while showcasing a harmonious blend of luxury and eco-friendliness. Sustainability remains at the core of their hospitality projects, epitomizing responsible luxury.
Archillusion Design's exceptional expertise in hospitality architecture shines through in the award-winning CasaPlutonia Resort. This architecturally innovative retreat redefines traditional concepts, inviting guests to immerse themselves in a sanctuary that fosters synergy among spirit, nature, and high design.
CasaPlutonia's mesmerizing Euclidean Platonic geometries enhance the desert's planar dimensions, offering guests a unique opportunity to rejuvenate their well-being, discover their creative muse, and draw inspiration from breathtaking desert sunsets and the majestic solitude of a Joshua Tree.
Archillusion Design's commitment to design innovations and sustainable practices transforms CasaPlutonia Resort into an iconic landmark, harmoniously blending luxury with eco-friendliness, epitomizing responsible luxury for a memorable and transformative guest experience.
7. XTEN Architecture – Winner in Architectural Design / Institutional Architecture
Innovative Design Studios, Sustainable Architecture, Cultural Heritage
XTEN Architecture masterfully incorporates cultural heritage into contemporary designs. Their innovative design studios embrace modern aesthetics while paying homage to the city's diverse history. Sustainability remains paramount in their approach, positioning XTEN as a frontrunner in environmentally responsible institutional architecture.
XTEN Architecture's exceptional expertise in institutional architecture is brilliantly showcased in the award-winning Science Island project. Their profound understanding of cultural heritage is evident in this contemporary design that seamlessly integrates with Kaunas' diverse history. As an emblem of the progressive city, Science Island speaks to its natural and built surroundings, harmoniously connecting with Nemanus island, Neman River, Naujamiestis, and the historic Old Town.
Inspired by the typology of the Mat-building, this science museum features a 3-story 72.5m square structure punctuated by three primary voids, flooding the interior with natural light. XTEN's innovative approach creates a new open public space that harmoniously blends with the park, forming a transformative destination that blurs the lines between a cultural institution and a public gathering spot.
Sustainability remains at the forefront of XTEN's design, solidifying their position as trailblazers in environmentally responsible institutional architecture, making Science Island a beacon of progress and cultural heritage in Kaunas, Lithuania.
8. Griffin Enright Architects – Silver in Architectural Design / Cultural Architecture
Cultural Heritage, Adaptive Reuse, Sustainable Architecture
Griffin Enright Architects' adaptive reuse projects breathe new life into cultural heritage sites, preserving the city's rich history. Their commitment to sustainable architecture aligns with their dedication to preserving cultural landmarks. The firm's silver-winning designs stand as a testament to their deep appreciation for the city's heritage.
Griffin Enright Architects' silver-winning Guggenheim Helsinki proposal is a stunning testament to their dedication to preserving cultural heritage and creating transformative spaces. This visionary museum design creates a harmonious relationship between art and the city, breathing new life into the urban fabric. Hovering above the ground, the museum becomes an iconic figure that changes dynamically when viewed from various perspectives – the city, the park, the street, or the water.
The design thoughtfully integrates with its surroundings, framing captivating views of the harbor and reconnecting the city with the water through an activated urban frontage.
Griffin Enright Architects' innovative approach to adaptive reuse is evident in this proposal, where a new urban space and art park emerge at the edge of the Gulf of Finland. The design features an inner street leading to a courtyard and covered plaza, parallel to a renewed pedestrian path along the water's edge, forging essential connections between the museum, the city, and the park.
Sustainability remains at the heart of the design, resonating with their commitment to preserving the city's cultural landmarks. The Helsinki Guggenheim becomes a waterfront oasis, inviting visitors to a vibrant space adorned with public amenities, cafes, a design store, a black box theater, and an outdoor amphitheater, creating a new living room for both the museum and the city.
Transforming the South Harbor into an unexpected and dynamic nexus for Helsinki.
Top Architecture Firms in Los Angeles – Shaping a Sustainable Future
The Top Architecture Firms in Los Angeles have transformed the city's skyline with their cutting-edge designs and sustainable architecture. From eco-friendly workplaces to adaptive reuse projects, these award-winning architects have demonstrated their commitment to social impact, cultural heritage, and environmentally responsible design. 
Their innovative solutions and iconic landmarks have left an indelible mark on Los Angeles, inspiring future generations of designers and urban planners. As the city continues to evolve, these firms will undoubtedly play a pivotal role in shaping a sustainable and culturally rich future for Los Angeles.