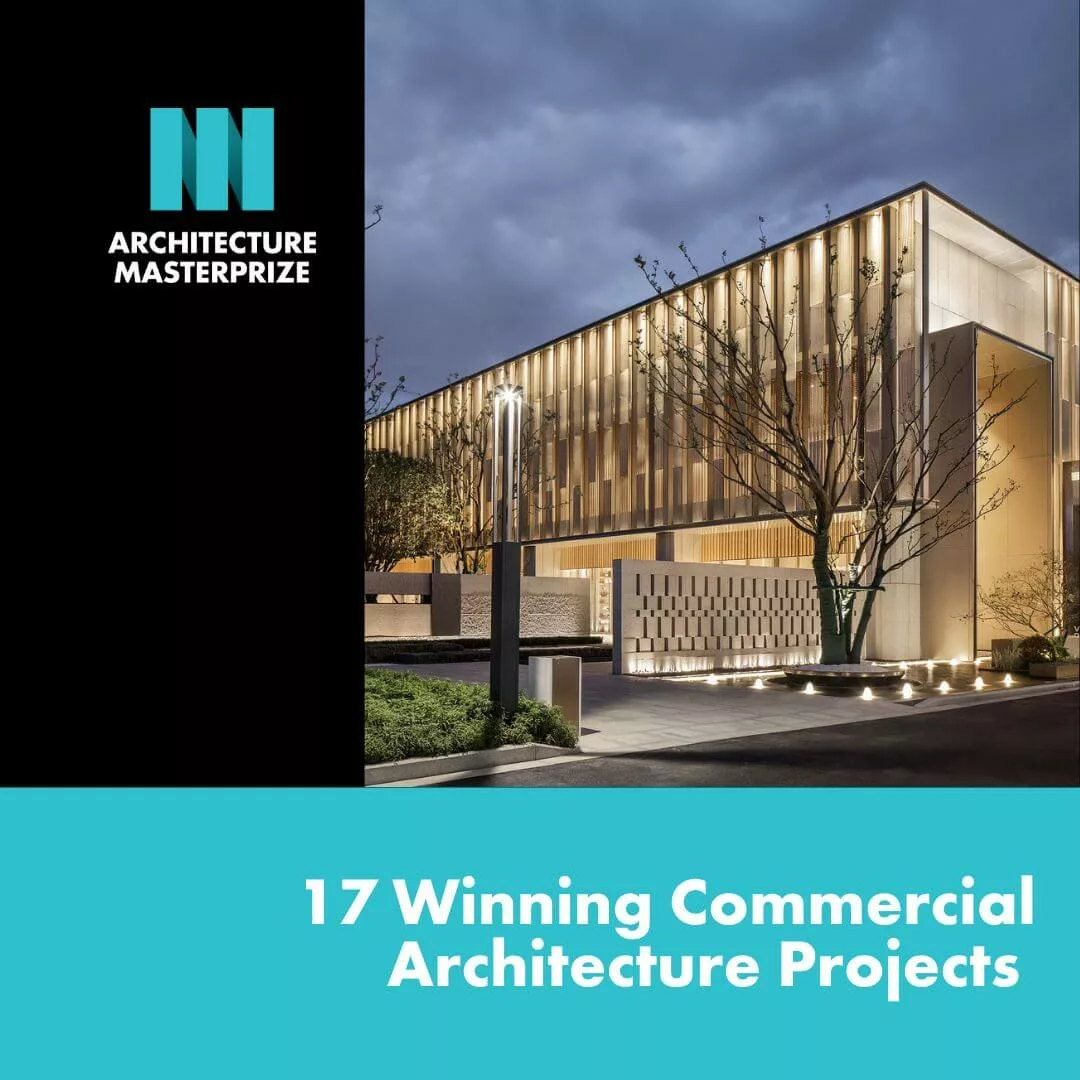 Emerging Trends in Commercial Architecture
June 12, 2023
Commercial architecture is a specialized branch of architecture that deals with the design, construction, and renovation of commercial buildings. This field encompasses a wide range of building types, including office buildings, retail stores, hotels, restaurants, and other public spaces. In addition to its commercial aspects, commercial architecture plays a crucial role in shaping our daily lives and influencing our interactions with the surrounding environments.
What do commercial architects do?
Commercial architects work with clients to design buildings that meet their specific needs and requirements. They use their expertise in spatial planning, materials selection, and building systems to create functional, efficient, and aesthetically pleasing spaces. 
In addition to designing buildings, commercial architects also play a critical role in the construction process, working closely with builders, contractors, and other professionals to ensure that projects are completed on time and within budget.
As commercial architecture continues to evolve, new technologies and design approaches are emerging that are transforming the way we think about buildings and the spaces they create.
One of the most exciting developments in recent years has been the rise of architectural visualization tools, which allow architects to create immersive, photorealistic models of their designs before construction begins.
Emerging Trends in Commercial Architecture
Sustainable and Energy-Efficient Design
Architects are increasingly prioritizing sustainable and energy-efficient design in commercial architecture. This includes incorporating renewable energy sources such as solar and wind power, as well as using building materials and lighting systems that minimize energy consumption and waste. 
As concerns about climate change and environmental sustainability grow, sustainable and energy-efficient design is becoming a critical consideration in commercial architecture.
Commercial architects are recognizing the benefits of mixed-use buildings, which combine residential, retail, office, and other uses to create a more integrated and vibrant community. 
By incorporating different types of uses, these buildings can create a sustainable and diverse environment that better meets the needs of its residents. 
The trend towards mixed-use buildings is growing as commercial architects aim to create more livable and sustainable communities.
Accessibility design is an emerging trend in commercial architecture, as architects strive to create buildings that are welcoming and accessible to all users. This means incorporating features such as ramped entrances, accessible restrooms, and visual and auditory cues that help people navigate the space. 
Creating inclusive and accessible buildings is increasingly recognized as an essential consideration in commercial architecture.
Digital technology is playing an increasingly important role in commercial architecture, as architects use it to create more interactive and immersive environments for users. 
From interactive displays and virtual reality systems to smart building automation and advanced security systems, architects are finding new ways to use technology to enhance the user experience in commercial buildings. 
Incorporating digital technology is an emerging trend in commercial architecture that can help create more engaging and dynamic spaces.
With these key considerations in mind, let's take a closer look at the latest winners:
17 Architecture MasterPrize Winning projects in Commercial Architecture for New Ideas in 2023:


The Prototype Sales Gallery + Experience Centre, designed by Formwerkz Architects, is a permanent sales gallery prototype that showcases the future of housing empowered by technology. It features a reflective anodized aluminum skin that mirrors the surroundings, including the time of day, seasons, and passing pedestrians, to create an ever-changing appearance.

The design is cost-effective and achieves quality while being anchored to the present and engaging everyday life. The project is located in Chongqing, China, and will be implemented in several residential developments across different Chinese cities. The client for the project is Seedland Real Estate Development Co. Ltd

The Kanda Holdings Headquarters project, located in Tokyo, Japan, was designed by the Takenaka Corporation with the aim of connecting people and nature beyond the site boundary. The site was surrounded by adjacent buildings on three sides, making it challenging to incorporate the exterior environment. 
The architects successfully achieved environment-consciousness and comfortableness by folding nature into the workplace. The design created an atmosphere where employees can work in a natural environment, despite being in the middle of the city.

The Prow is a biophilic retreat designed for Expedia Group's staff on their new corporate campus in Seattle. The aim of the project was to create a sanctuary that integrates with the surrounding environment and provides employees with a space to clear their minds, promoting innovation.

The design was driven by form and function, with a focus on creating a soulful space that is separate from the day-to-day offices.

The Hitra Commercial-Office Building in Tehran, Iran was designed to optimize natural lighting and views without altering the building's overall size. The design includes a central void dedicated to the city, which enhances the interaction between people and the building and creates a welcoming entrance. 
The project aims to enhance the quality of lighting and view in the building, while adhering to regulations and limitations.


Cavatina Hall is a modern office building that houses a concert hall and recording studio, promoting art and culture in addition to its commercial functions. The concert hall was designed to have exceptional acoustics for all types of music performances, from symphonies to pop stars, using the state-of-the-art L-ISA sound system.

The building seamlessly integrates commercial spaces and cultural activities to create a unique and vibrant atmosphere.

The Wuhan Yangtze Culture and Tourism City Exhibition Center is a modern and traditional architectural masterpiece located in the north gate of Yangtze New Town. The design combines the Chinese style blocks with large modern architectures, resulting in a unique and elegant structure.

The interior space is divided into two layers, forming an interior valley style with a rich and smooth sense of dimension and gradation. The layout of the center's form is based on the ups and downs of the roof, creating a visually stunning and inviting space for visitors.

The China Resources Huagang Hotel Suzhou is a hotel located in Wujiang District, Suzhou City, Jiangsu Province. It has convenient transportation connections and borders on Taihu Lake, offering excellent landscape resources for guests.

The hotel covers a total construction area of 27383.12 square meters and has a building height of 59.9 meters with 15 floors and 224 rooms. The public area and ancillary functions of the hotel are arranged around courtyards of different sizes.

The TUBON is a LacquerWare showroom in Binh Duong City, Vietnam designed by Hinzstudio. The project aims to preserve the ancient tiled roofs of the existing building and highlight its value against the backdrop of a new "body."

The design emphasizes the strong and enduring value of traditional Vietnamese craft in the modern context of society, conveying a message of cultural preservation and innovation.

The Hanwha Galleria Gwanggyo is a store located in Seoul, South Korea, between the Gwanggyo Lake Park and the surrounding city buildings. The store has a textured mosaic stone façade that connects with the nature of the nearby park and serves as a visual anchor in the city.

The public route has a multifaceted glass façade that contrasts with the opacity of the stone and allows for views of the retail and cultural activities inside. The project was designed by Gansam Co. Ltd and OMA, with Shinhee Won and Jiseung Oh as lead architects.

Two Triangles is a cafe located in SeoSeang Ulsan City, Korea. Designed by Architect-K, the cafe offers a unique multi-layered experience by utilizing two triangles of different levels. 
The space provides scenic views of the ocean and offers various functions like libraries, salons, concert halls, and recharging spaces, making it a place for users to enjoy different experiences. 
The cafe promotes the value of architecture to the general public and serves as more than just a commercial space.

M STREET is a building located in Seoul, Korea that aims to extend pedestrian movement from the sloped street and traffic center to deep inside the building. 
The building's exterior reveals outer stairs at the street level, spanning directly from the upper floors straight to the rooftop, where pedestrians can interact with people on the street as well as inside the building. The gradually transforming and shifting façade module is carefully coordinated three-dimensionally, from street to the building's interior. 
The design also allows for expanded views of the city, including the symbolic and historic Namsan Mountain.

Shanghai Jiuguang Center is a retail center that aims to stimulate regional vitality and create curated shopping experiences for different users. The building, designed by Nihon Sekkei and UNStudio, balances architectural and interior design, building and human scale, geometry and materials, and inside-outside relationships. 
Located in a bustling Shanghai neighborhood, the center reflects a symbiotic relationship between commercial aspirations and architectural interventions, and serves as a placemaking location for all.

The Henderson is a 36-story tower located in the heart of Hong Kong's financial district and is the first super Grade-A commercial development in Central in a decade. 
Designed by Zaha Hadid Architects, the tower's organic form is inspired by the city's emblem flower, the Bauhinia x blakeana, and provides a poetic interpretation of building aesthetics. 
The tower is elevated and has a horizontal connection to existing pedestrian walkways and elevated footbridges, creating an "urban oasis" where adjacent green spaces visually merge with the tower's greenery.


The Foxconn Headquarters Shanghai, designed by Kris Yao | Artech, led by Kris Yao, is a complex of four slender towers located in the prominent Lujiazui waterfront in Shanghai, China.

The towers are separated by recesses on each side, and the distinctive V-pattern of the glazing imparts energy to the facades. The double-skin curtain wall is externally ventilated, with movable louvers programmed to block direct sunlight and reduce heat gain and glare.

The design creates a comfortable working environment with a LEED Platinum rating, where every space enjoys evenly balanced natural light and an expansive view over the city.

The Chongqing Gaoke Group Ltd. Office Project, designed by Aedas, is inspired by the dancing aurora, with straight lines and curves holding onto each other to create a firm yet gentle visual effect. The tower's design is based on the sun constellation planning and aims to interpret its iconic and primary properties. The tower is designed to be a distinct and iconic landmark in the city while maximizing use efficiency and smooth circulation.

The Wenzhou Xialao Future Community Urban Gallery is a permanent urban exhibition hall located in Wenzhou, China. The project was designed by 9M Design, and its unique design approach was focused on structural design and material selection to solve the problem of land restrictions. The building features a brand-new structural system, including a reinforced concrete core tube and a steel structure truss suspension, which created a transparent, continuous, and free suspended exhibition hall. The project is part of the second batch of future community pilot projects and will continue to serve as a permanent urban exhibition hall for the whole district.

The BEEAH Headquarters, designed by Zaha Hadid Architects, is a sustainable and energy-efficient building located in the Al Sajaa desert in Sharjah, UAE. 
The building is powered by a solar array and designed to achieve net-zero energy consumption, making it a model for smart, sustainable cities. 
The headquarters' design is inspired by the surrounding sand dunes, with interconnecting "dunes" shaped to optimize local climatic conditions. The building embodies BEEAH's key principles of sustainability and digitalization, and it has achieved LEED Platinum standards.

Pushing Boundaries in Commercial Architecture
The Architecture MasterPrize-winning projects for Commercial Architecture present a wide range of innovative and sustainable design solutions. From adaptive reuse to accessibility design and energy efficiency, these projects showcase how commercial architecture can have a positive impact on the environment and the community. 
As the demand for sustainable and functional commercial spaces increases, architects and designers must continue to push boundaries and develop new ideas to create the best possible spaces for people to work, shop, and interact.